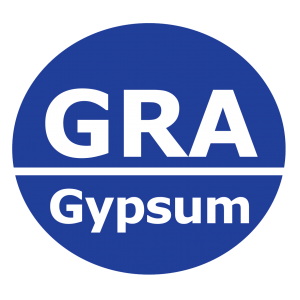 Gypsum Resources Australia (GRA)
GRA is a joint venture between two major construction material companies USG Boral and CSR. GRA supplies gypsum to the plasterboard and cement industries in Australia and New Zealand.
Mining Operations
Surface mining operations occur at the Kevin Mine (Lake MacDonnell) 10km South of Penong in South Australia.
The Lake MacDonnell deposit has been mined at various times since the early 1900's.
Mining operations cover an area of 5500 Hectares that includes a resource of more than 250 Million tonnes of naturally occurring gypsum.
Transporting Gypsum
At Kevin Mine, gypsum is transported onsite via heavy earth moving equipment such as road trains and front end loaders.
Gypsum is transported via rail to the Port of Thevenard.
At Thevenard, ships are loaded with gypsum using a conveyor system and travelling gantry ship loader.
Product travels via sea freight to destinations around Australia & NZ.